CODE OF CONDUCT
Clearly states what behaviour is acceptable and what is not acceptable, i.e. the school 'rules'. All children are expected to make a full contribution to the school and support the positive endeavours of all its members.
FOAMEX
Size

 

Cost per unit
A4 (297 x 210mm)
£9
A3 (297 x 420mm)
£12 (Most popular for classrooms)
A2 (420 x 594mm
£19
A1 (594 x 841mm)
£35
A0 (841 1189mm)
£75

POP UP BANNERS
Size: 2m x 0.8m with carry case
Qty

 

Cost
1

 

£65
2

 

£120
3

 

£160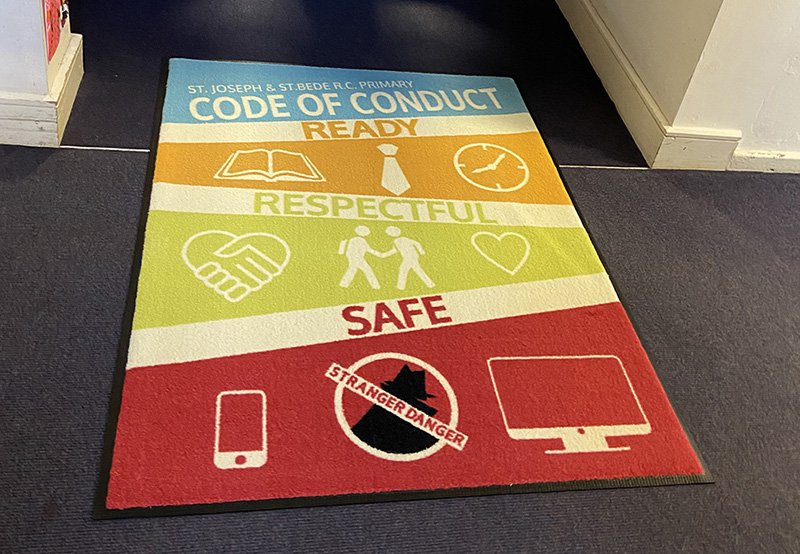 FLOOR MATS
Our printed logo mats are available with a choice of rubber backing types. Our standard anti-slip black rubber backing is available in flat back for hard surface areas (such as ceramic tiles, hardwood or laminate floors) or gripper backing (which is more suited to carpeted floors or fabric tiled areas). Washable 40°C.
Size

 

Cost per unit
150 x 85cm
£165
150 x 115cm
£200
175 x 115cm
£265
200 x 150cm
£310